To My Dear Lovely Mouses,
As you can all see with those beautiful eyes
Librarian Mouse
has a brand new look and
it's gorgeous!
From the beautiful header -that actually shows 5 of my six very real shelves- to the colors and font. I just couldn't be any happier.
Truth be told
I loved my old design
, specially because I made it myself with my husband's help! Here is how it looked like before:
Nice, right? But I like changes, I'm rebel like that xD
That's why, after a lot of research -and I mean like more than a month research- I finally decided to ask
Lea from Lc's Adventures in Libraryland
to make the new design because I noticed that she draws great animals and girls. And I had to had a super cute mouse here :)
I don't know about you but I seriously love it even more than the old one. It has everything I asked her. And she even kept my old mouse in the sidebar titles which is such a nice touch!
If you are planing to do a makeover please, consider using Lea's services.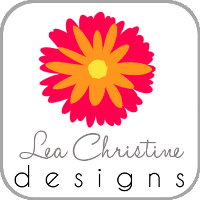 She asked my opinion in every step of the design, was always very nice and polite and even had the patience to work with me and my perfectionist side, hahahaha.
So, since I'm a very happy girl right now -and I really didn't make a giveaway during my birthday 'cause Christmas was driving me nuts- I want to share my happiness with you all because, let's face it, I also made the change for you so you can enjoy my blog even more ;)
Giveaway Time!
I'm offering
ONE
lucky winner $25 to buy as many books as he/she wants from BookDepository which means it's
INTERNATIONAL
!
The giveaway begins today and will last 20 days.
There's only
one mandatory entry
: answer a simple question in the comments section.
And if you want to increase your chances then
there will be plenty of other entries.
For example, you can put my new button in your blog ;)
That's it,
good luck everyone!
a Rafflecopter giveaway